Experience a Vehicle Refresh at the Valley Ford Auto Body Shop, Serving Ellensburg, Granger WA, Sunnyside WA and Toppenish
Most of us are safe drivers and always take the necessary precautions behind the wheel. But, even the best of us can get into accidents. In the event this might occur, you can count on the Valley Ford auto body shop to have your back. Whatever it may be, a broken windshield or window, dents, or scratches, our team can restore your vehicle to 'showroom new' status with ease. That means less of a headache for you, and more time enjoying that factory finish you first fell in love with.
For repairs, touch ups, paint jobs, and more, make an appointment with Valley Ford today. You can easily reach our body shop, proudly serving Ellensburg, Granger WA, Sunnyside WA and Toppenish by phone, online, or simply by swinging by 910 South First St in Yakima, Washington in person.
Welcome to Our Collision Department, 'Valley Auto Body' Our direct phone line is 509-575-0883 and our email address is autobody@drivevalley.com. We are located inside the Valley Nissan showroom at 1010 S 1st Street in Yakima.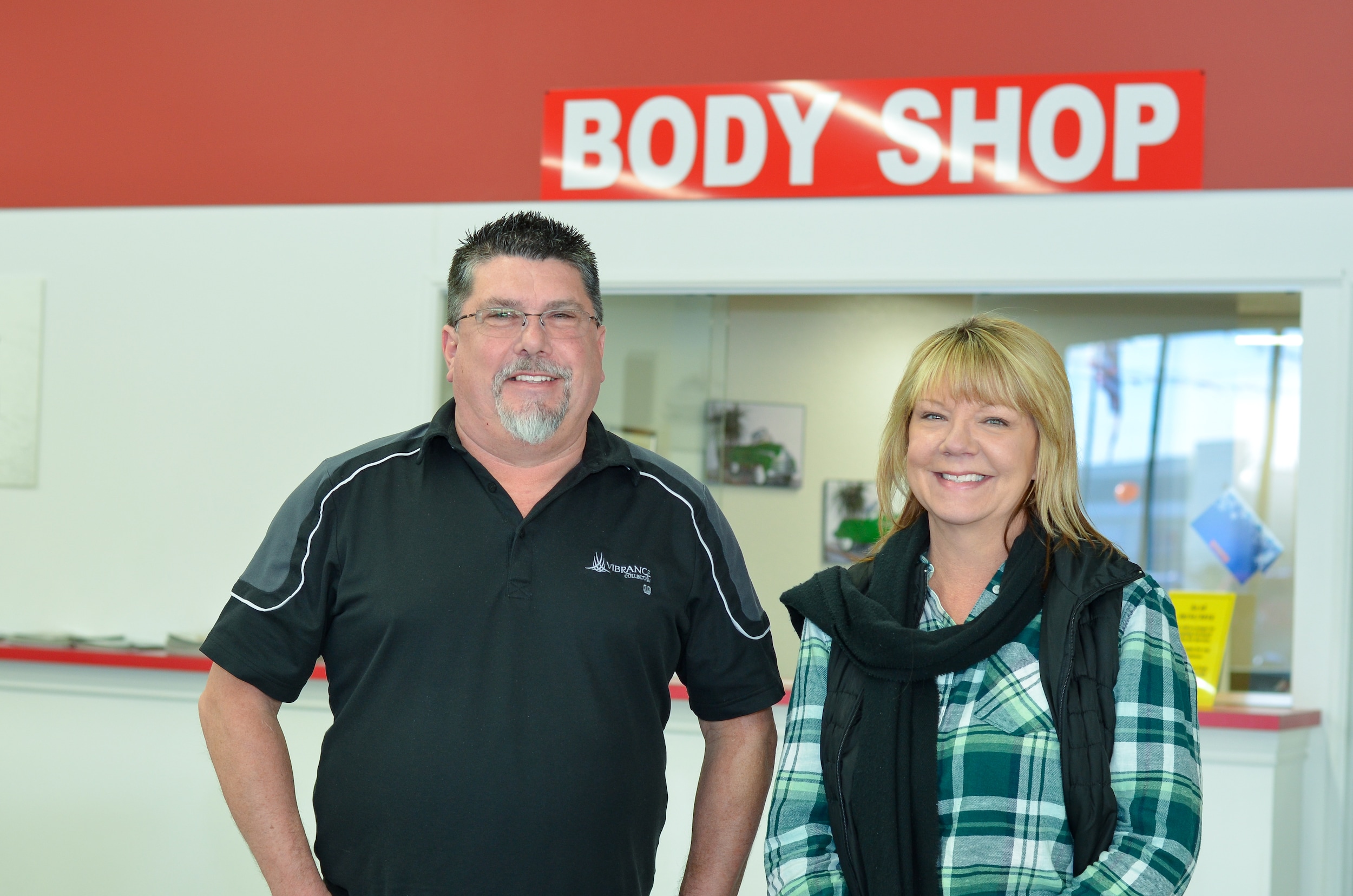 Recent customer comments:
" Great job & very nice car wash. Appreciate buffing out marks! Extremely pleasant to do business with." - Virgina A.

" The staff is the most cordial and well trained repair team I've ever met." - Irene A.

" Thank you for the excellent work. The color matches perfectly. Looks fresh from the factory." - Rosalie D.

" Worked with Steve. Very professional and informative. I appreciated his clear, perception of expectations. This was my first insurance claim and he made it very easy. Thank you." - Barb E.

" You guys are awesome. Fast, efficient, professional and friendly.Thanks again for the great service." - Davd & Jan M.

" Thank you very much in the fine job on my car. It looks as perfect as it was before." - Millie T.

"  Kevin is the best. Courteous. Compassionate and understanding. His follow-up is awesome." - Marthe B.

" The car looks runs and looks like it did before the mishap." - Jeff L.

" Everyone was courteous & helpful and the work looks good." - Judi H.

" Kevin & Fran were very good and professional to work with. They are a complement to your company." - Dan G.

" Thank you so much for the great job you did." - Etta P.

" This was our 3rd visit. Very pleased with employees and work done on car. Very cheerful and helpful." - Jan K.

" I was very impressed by the courteous service by Kevin and the office staff. My car looks GREAT! Good work!" - Marc C.

" Excellent job. Wonderful! - Lisa Ann F.

" Kevin & the shop delivered the Accord ahed of time and in excellent condition. I would be happy to recommend their courtesy and good work!" - Jim N.

" The quality of the repair was great. I would recommend Valley Auto Body to relatives and friends." - Beverly A.

" Everyone was great. Doing business with people like you is just a pleasure." - Esther O.

" We were treated like we were family. Fran was very pleasant every time I called. Steve Larson was very professional." - Thomas & Shelley L.


" Kevin worked out my quote and he was awesome! I will definitely recommend your shop." - Cara D.

" I appreciated your friendliness, efficiency and information re insurance. Thank you!!" - Jan C.

" The staff we dealt with were very kind, efficient and communicated clearly. Everything went very well. The repair looks like new. Very nice company to deal with." - Amy P.

" As always you all are great." - Marilyn F.

" This is my second experience with your establishment and I have been extremely pleased with all phases of the service you have provided." - Sharron S.

" Very pleased. Thank you for your quick repair." - Stacy H.

" Everyone was polite and friendly. Vehicle looks great. Would definitely recommend." - Florence P.

" Both Valley Auto Body and Hartford Insurance were friendly and accommodating." - Clinton C.

" Everyone was very friendly and nice. The repair was excellent!" - Jeanne S.

" What an amazing front lady. Fran Pfaff made us feel so comfortable. I hate that my husband is always crashing but love the fact that we see Franny." - Emma V.
" It was a pleasure to do business with all of you!" - Larry & Margaret T.
" I appreciate the updates on the repair of my car. I really appreciated the loaner car over the weekend when I missed the 5pm end of work day deadline. You were great!" - Anna Marie D.

" Always great. Recommend people to you all the time." Bill B.

" The truck was repaired on time and it looked great. It was even done to save money. Thanks, Steve Larson" - Gerald L.

" Good job! Thanks!" - Vern V.

" I was very pleased with the repair." - Jan F.

" Very friendly service from everyone we dealt with. Would recommend to anyone needing your   service." - Verene G.

We are one of the largest and most experienced Body Shops in Central Washington

. We are located inside the Nissan showroom at Valley Nissan at 1010 South First Street in Yakima (one block south of Valley Ford).

V

alley Auto Body

has been serving the Yakima Valley since 1958. We think you deserve professional assistance and we will coordinate with insurance companies.
Unibody & Frame Repair
AFC Down Draft Booths
Insurance Work On All Makes & Models
Color Matching
PPG Certified

Our Body Shop is staffed with the most qualified technicians ready to answer your questions and address your body shop needs. Use our online form to schedule an appointment or contact our body shop if you have any additional questions.